As part of its normal operation, Cudo Miner connects to our servers to retrieve and then run mining software components.
These downloads, just like any other mining software, are often flagged by anti-malware products as potentially-unwanted software.
Unfortunately, mining software has frequently been a component in harmful exploits that hijack a victim's machine, and this is why anti-malware software takes a judiciously cautionary stance.
Of course, Cudo Miner is an opt-in tool intended for the user's benefit, and so our users will typically want to override any quarantining behaviour taken by anti-malware software.
For the convenience of our Windows users, we have now provided a simple way to add an exclusion to the built-in anti-malware feature, Windows Defender.
When you first run Cudo Miner, you will notice a new item on the initial welcome screen called "Windows Defender Exclusion". Ensure this is set to "On" before saving.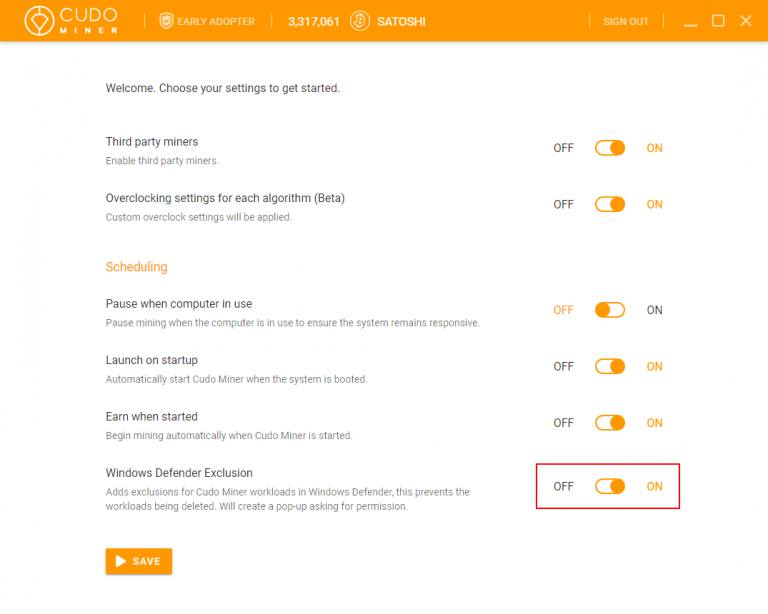 If you choose not to enable this before saving, you can later find the same option on the settings page of the application.
When you click save, you will see a standard Windows User Account Control dialogue. Choose "Yes" to allow us to create the exclusion.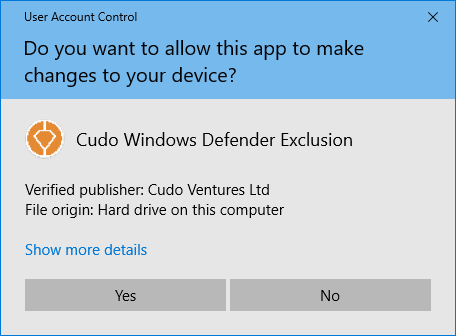 You may briefly see a terminal window pop up while the setting is being applied. Once this has completed, then the location on your computer to which we download mining software components should no longer be scanned by Windows Defender.
If in future you wish to remove the exclusion, you can do so by opening the Windows Defender Security Centre, going into the "Virus & threat protection" section, and removing the Cudo Miner workloads folder from your list of exclusions.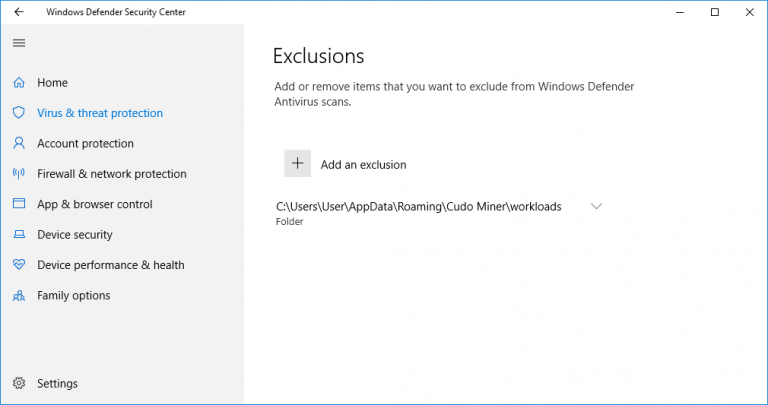 By continuing to allow the components that we download to this folder not to be scanned, you give us the maximum flexibility to select the most profitable workloads for you to run.